Vehicle wraps are a cost-effective way to raise brand awareness. Contact Vehicle Sign Writing to find out more.
As a business owner, you know how critical brand awareness can be. Vehicle wraps are a time-tested marketing strategy that's effective and easy. Unlike other forms of advertising, a vinyl wrap keeps working 24 hours a day. And you can effectively target geographical areas and customer groups with a billboard on wheels.
So how can your business create brand awareness with vehicle sign writing?
Build customer confidence
Great branding and presentation are a brilliant way to instil confidence in your customers. By elevating your brand with a vehicle wrap, you'll connect with your customers on a professional level that builds trust faster.
Arriving in a branded vehicle with contact details makes a good first impression and keeps your business top of mind. Adding a QR code or landing page URL can help you gauge the effectiveness of your vehicle wraps.
Cost-effective marketing
Imagine reaching 30,000 customers a day for the cost of a vinyl wrap. Whether you have one company car or an entire fleet, vehicle wraps are an effective way to market your company and boost your sales.
Keeping your brand consistent across your vehicles is an effective way to build brand recognition. And once your customers recognise your brand colours and logo, they'll start to build a picture of you as an authority in your field.
Get your branding strategy right with vehicle wraps
Raising brand awareness depends on a few simple strategies that help you reach the broadest audience.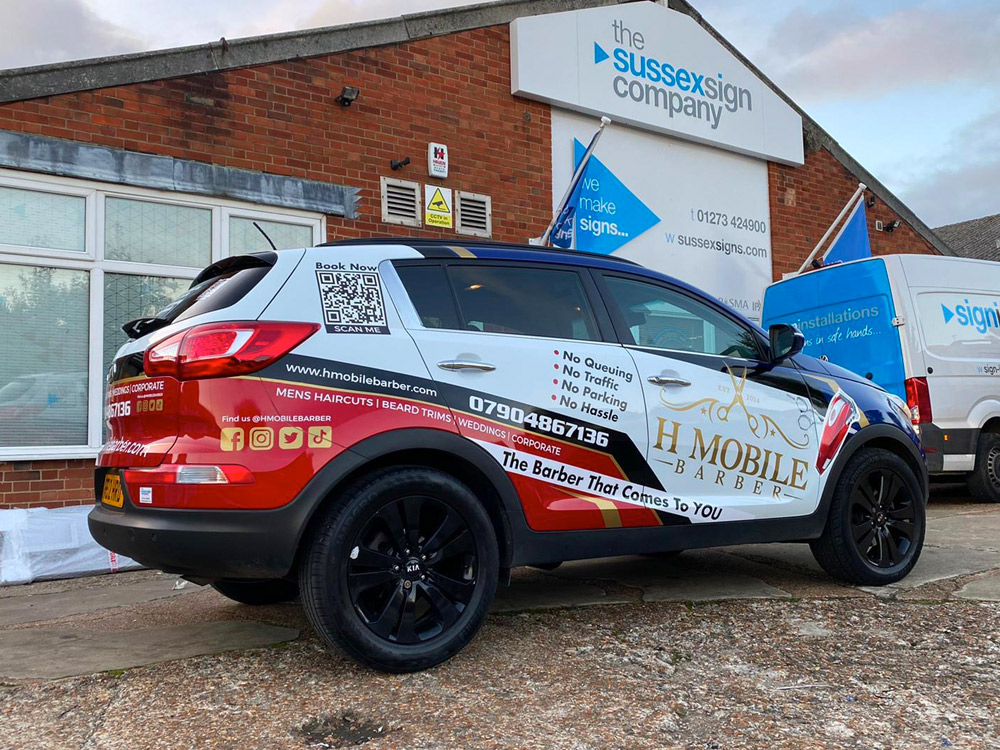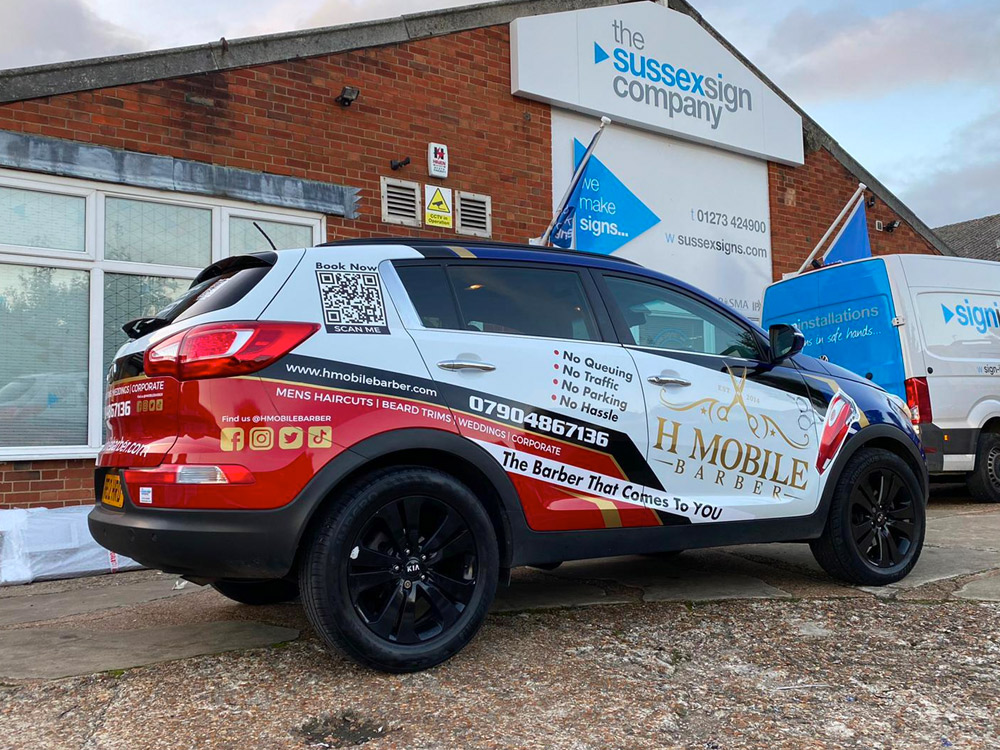 Create consistency
Businesses build brand awareness by repeated exposure to certain colours, images and logos. But when you're creating your vehicle wrap strategy, consider the consistency of your message. For example, if you're a B2B brand, you can keep your wrap content to a minimum with your name and logo. For B2C brands in a fast-moving marketplace, design appeal is critical for differentiation and visibility.
Match your branding to your vehicles
A large truck offers very different branding possibilities to a compact car, so design accordingly. It's also worth considering the age and viability of your vehicles, as vinyl wraps work best on relatively new bodywork. Your vehicles should also be in good condition to avoid negative associations with your brand.
Work with the professionals
For maximum impact, you should work with professionals on your vehicle branding. They'll know how to craft the right message for your markets and how to balance your visual branding with the size of your vehicles. Your wraps need to be legible and readable, so they'll know the right fonts to use.
Whether you're looking to make a bold impact fast or create a professional impression, we can help you create vehicle wraps that get noticed. And we'll help you avoid the pitfalls of wrap design, such as including too many images or using product listings instead of keeping it brief.
Vehicle wraps by Vehicle Sign Writing
Are you making the most of your fleet's potential? At Vehicle Sign Writing, we can help you create eye-catching wrap designs that make the most of branding and marketing opportunities and maximise ROI. Contact us today to find out how we can boost your brand.