Vehicle graphics, wraps and signwriting. Sussex van wrap experts for all types of businesses.
We offer a first-class design and wrap service for vehicles, fleets and personal cars, applying specialist vinyls from leading brands for 100% customer satisfaction.
CONTACT US
VEHICLE GALLERY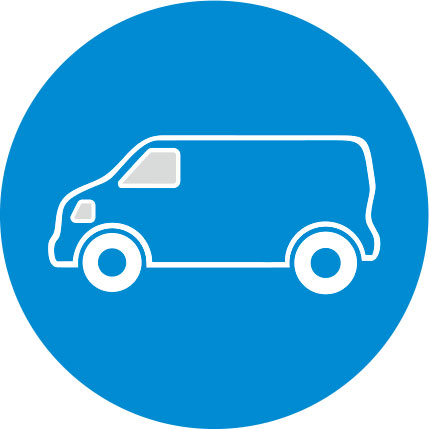 Vehicle graphics
Vehicle graphics can be added to your fleet vehicles and be seen by thousands of potential customers every day.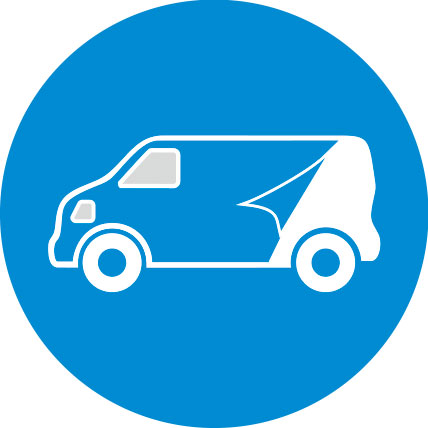 Car and van wraps
A full or partial van wrap or car wrap is a great way to advertise your business and raise awareness of your brand.

Vehicle Signwriting is part of the award-winning Sussex Sign Company based in Portslade, near Brighton, East Sussex. We have an expert team trained in vehicle wrapping and signwriting who can advise on the benefits of vehicle wraps, car decals and fleet graphics.
We use the finest materials and the most advanced technologies to ensure your wrap is of the highest quality. We understand the importance of marketing your business and the high visibility your vehicles need on the road.

Expert production & design

25 years' experience

Commitment to customers

Wide range of graphic options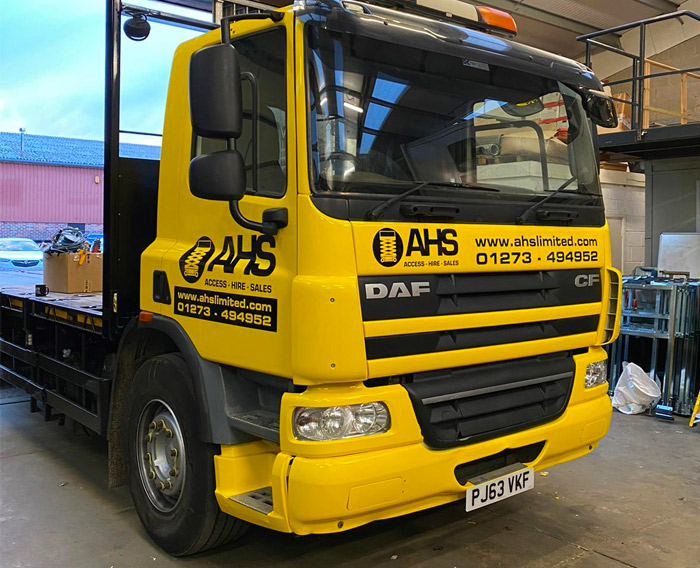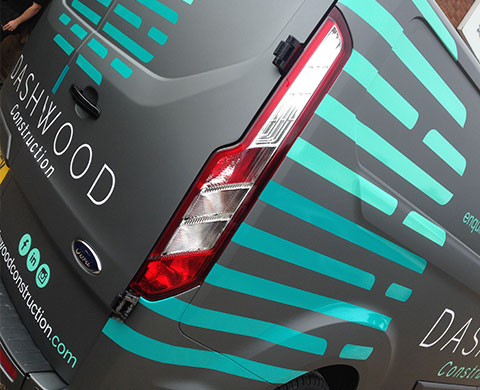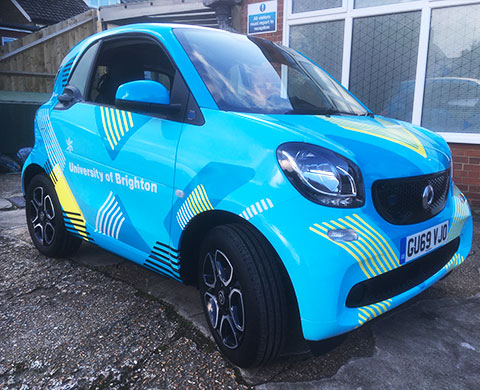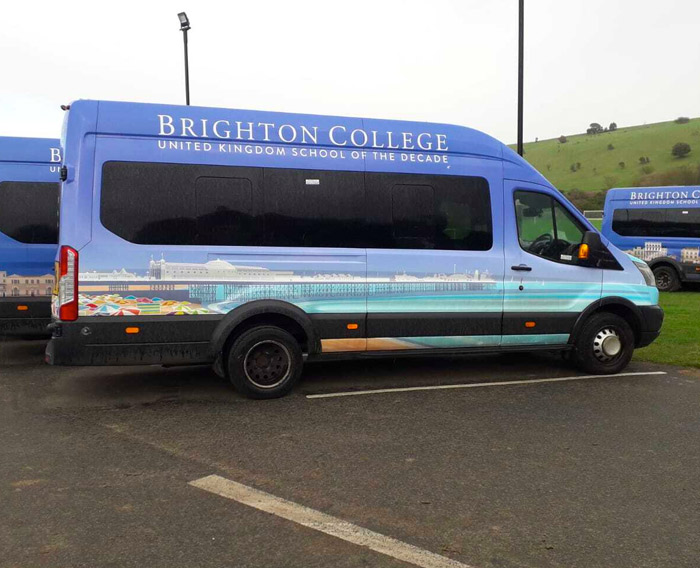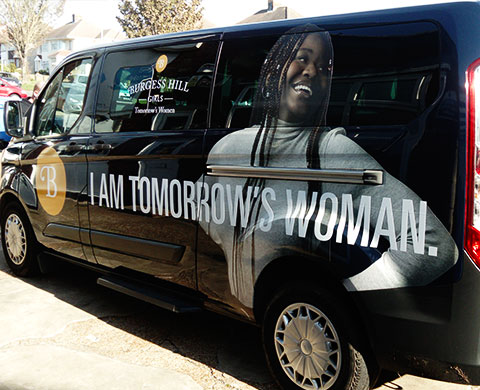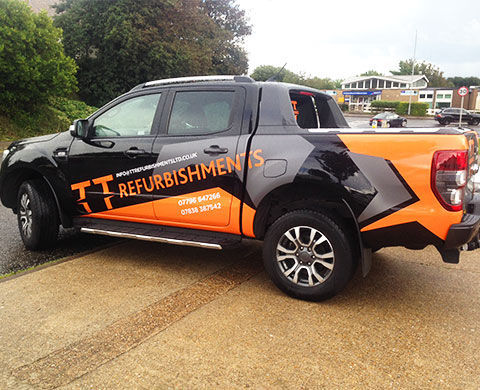 Andy Smith
24. January, 2022.
Really pleased with the signs for the work truck. Fast and efficient in all aspects. Great stuff.
Beth Rankine
21. January, 2022.
Recommend Sussex Signs - I've used them for a couple of client projects and they have been very polite, efficient, helpful and the result has been good.
Jordan Hay-Ellis
19. January, 2022.
Exceptional service and quality provided by The Sussex Sign Company, we would gladly use their service on our future projects.
Simon Harvey
18. January, 2022.
A good service and an excellent product.
T.A Exotics
18. January, 2022.
Amazing customer service, they fulfilled an order last minute for me and to say i was happy with the quality was an understatement…will definitely use The Sussex Sign Company again !!
Rory Singer
17. January, 2022.
Job well done
Matthew Cox
17. January, 2022.
Super service from start to finish. Have used Norman and his team for years now and they have always served us well. Would highly recommended
Anne Dyer
17. January, 2022.
Very pleased with the wrap. Excellent service.
Cheers Inbox
13. January, 2022.
We've always had a really positive experience with the lovely folks at Sussex signs. They provide a swift, professional service and the results are always fantastic. As a small local business, we would strongly recommend them!
NEWS – IT'S A WRAP
News articles
Vehicle graphics are great for business, so contact Vehicle Sign Writing today to make the most of your vinyl wrap. You've seen a vinyl wrap with a standout design. Now you want to replicate that same impact for your business. And why not? Vehicle graphics are a time-tested way to generate buzz and brand visibility.… Continue reading Vehicle graphics: 5 fails to avoid

Van signwriting is a great way to reach your target customer. For more tips and tricks contact Vehicle Signwriting today. Do you know the best way to reach your target customer? If not, think van signwriting. Whether your vehicles are driving in traffic, stopped at a red light, parked outside the office or even outside… Continue reading Van Signwriting: How do you reach your target customer?

Vinyl car wraps vs magnetic car signs: what's best for your business? Vinyl car wraps are the clear winner when you want to build brand awareness and generate leads. Read on to find out why they beat magnetic signs every time. Building brand recognition is an essential marketing objective for any business. And branding your… Continue reading Vinyl car wraps vs magnetic car signs
CONTACTS
Any questions? Contact us, and we'll get back to you shortly.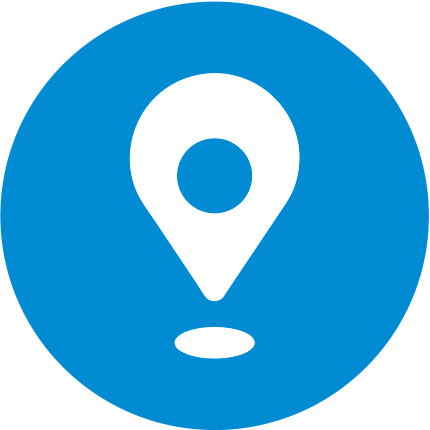 Location
2-4 Foredown Drive, Portslade, East Sussex, BN41 2BB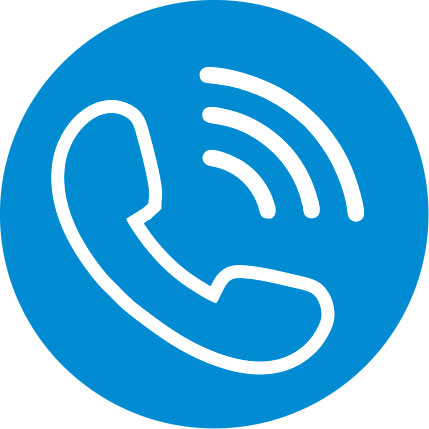 Phone number
01273 417059