Vehicle graphics, wraps and signwriting. Sussex van wrap experts for all types of businesses.
We offer a first-class design and wrap service for vehicles, fleets and personal cars, applying specialist vinyls from leading brands for 100% customer satisfaction.
CONTACT US
VEHICLE GALLERY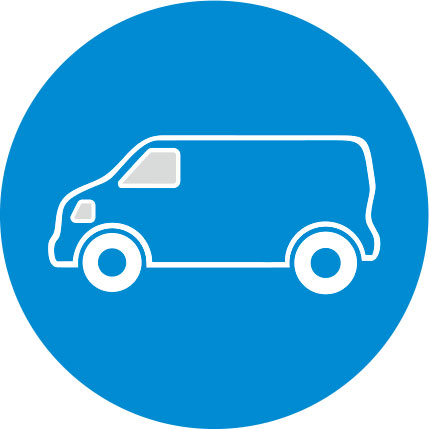 Vehicle graphics
Vehicle graphics can be added to your fleet vehicles and be seen by thousands of potential customers every day.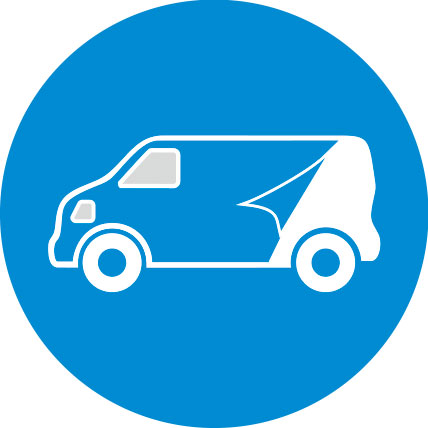 Car and van wraps
A full or partial van wrap or car wrap is a great way to advertise your business and raise awareness of your brand.

Vehicle Signwriting is part of the award-winning Sussex Sign Company based in Portslade, near Brighton, East Sussex. We have an expert team trained in vehicle wrapping and signwriting who can advise on the benefits of vehicle wraps, car decals and fleet graphics.
We use the finest materials and the most advanced technologies to ensure your wrap is of the highest quality. We understand the importance of marketing your business and the high visibility your vehicles need on the road.

Expert production & design

25 years' experience

Commitment to customers

Wide range of graphic options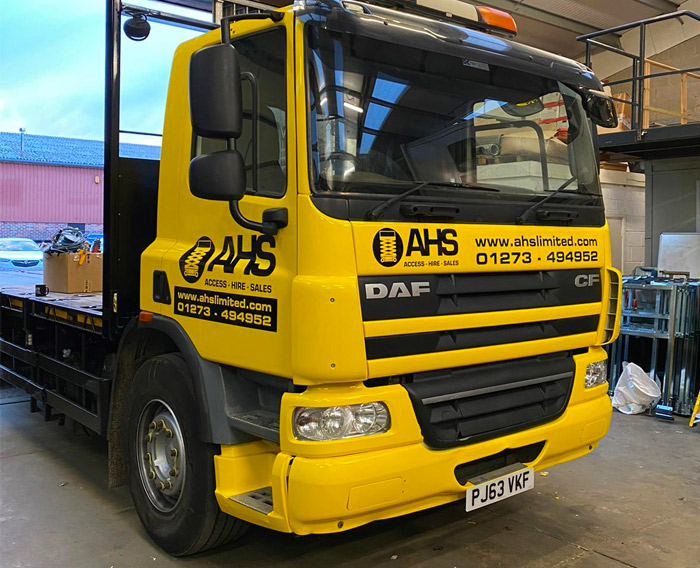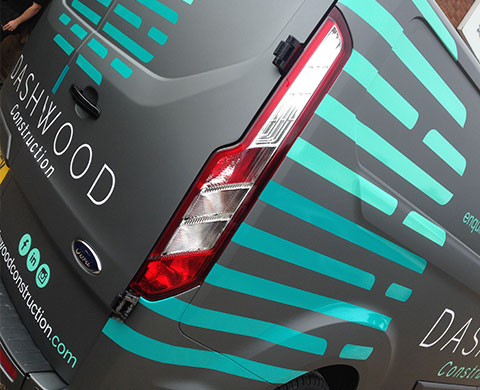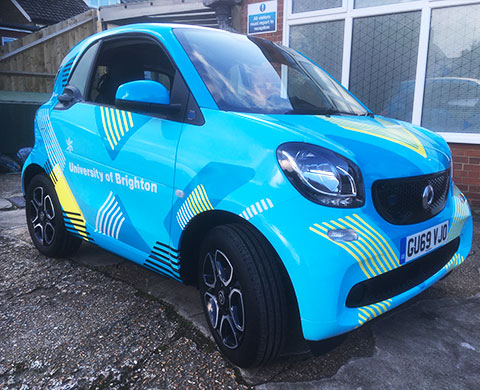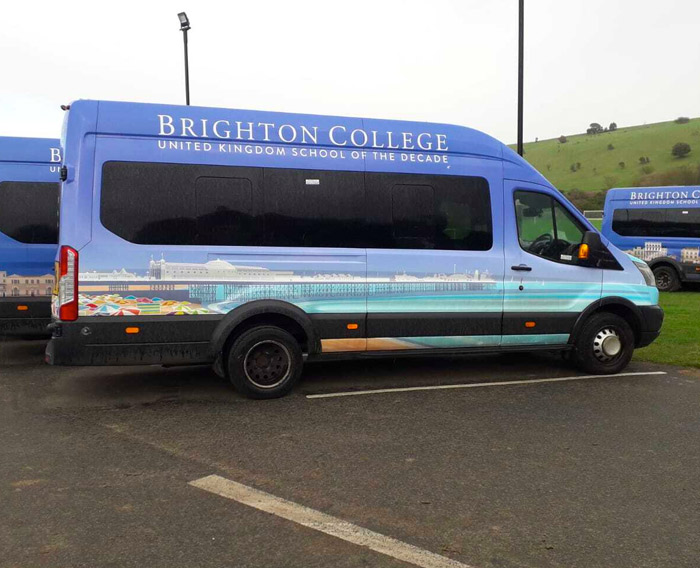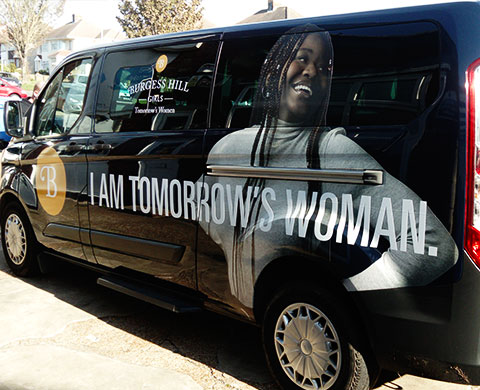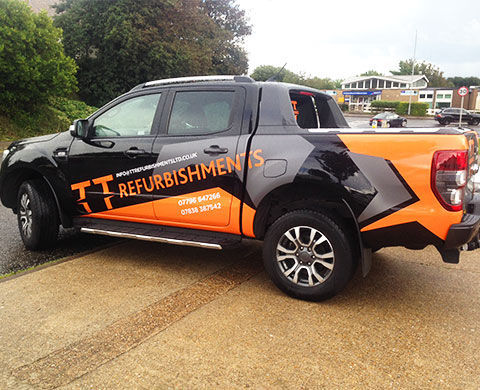 Andy Smith
24. January, 2022.
Really pleased with the signs for the work truck. Fast and efficient in all aspects. Great stuff.
Beth Rankine
21. January, 2022.
Recommend Sussex Signs - I've used them for a couple of client projects and they have been very polite, efficient, helpful and the result has been good.
Jordan Hay-Ellis
19. January, 2022.
Exceptional service and quality provided by The Sussex Sign Company, we would gladly use their service on our future projects.
Simon Harvey
18. January, 2022.
A good service and an excellent product.
T.A Exotics
18. January, 2022.
Amazing customer service, they fulfilled an order last minute for me and to say i was happy with the quality was an understatement…will definitely use The Sussex Sign Company again !!
Rory Singer
17. January, 2022.
Job well done
Matthew Cox
17. January, 2022.
Super service from start to finish. Have used Norman and his team for years now and they have always served us well. Would highly recommended
Anne Dyer
17. January, 2022.
Very pleased with the wrap. Excellent service.
Cheers Inbox
13. January, 2022.
We've always had a really positive experience with the lovely folks at Sussex signs. They provide a swift, professional service and the results are always fantastic. As a small local business, we would strongly recommend them!
NEWS – IT'S A WRAP
News articles
When it comes to promoting your brand, maximising the value of your budget is crucial. This is especially true for smaller businesses that need to extract the most impact from their marketing funds. That's where vehicle wraps come into the picture, offering a budget-friendly way to reach a large and diverse audience. Here, we'll explore… Continue reading Why vehicle wraps are more budget-friendly than you think

Boosting brand visibility through mobile advertising on wheels In today's competitive business landscape, increasing brand awareness has become more critical than ever. As companies vie for the attention of consumers, establishing a strong and memorable brand presence is essential. One highly effective way to enhance your brand identity is through vehicle signwriting. While some might… Continue reading Increase brand awareness with vehicle signwriting

Read on to discover expert tips to create captivating vehicle wraps and stand out from the crowd. In the ever-evolving landscape of advertising, vehicle wraps have emerged as a dynamic and impactful tool for businesses seeking to create eye-catching rolling billboards. These mobile advertisements have proven to be highly effective in capturing the attention of… Continue reading Eye-catching vehicle wraps and rolling billboards
CONTACTS
Any questions? Contact us, and we'll get back to you shortly.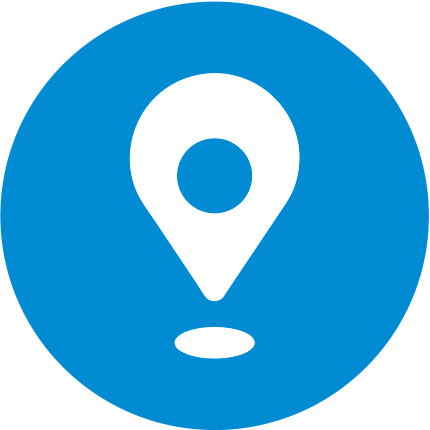 Location
2-4 Foredown Drive, Portslade, East Sussex, BN41 2BB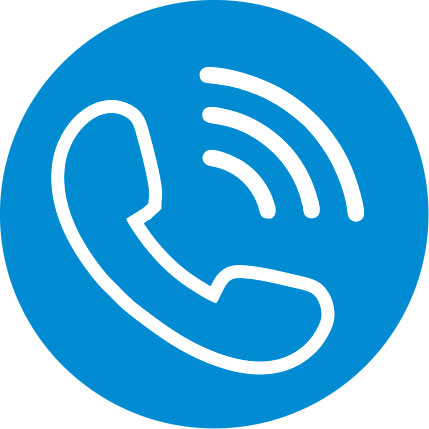 Phone number
01273 417059